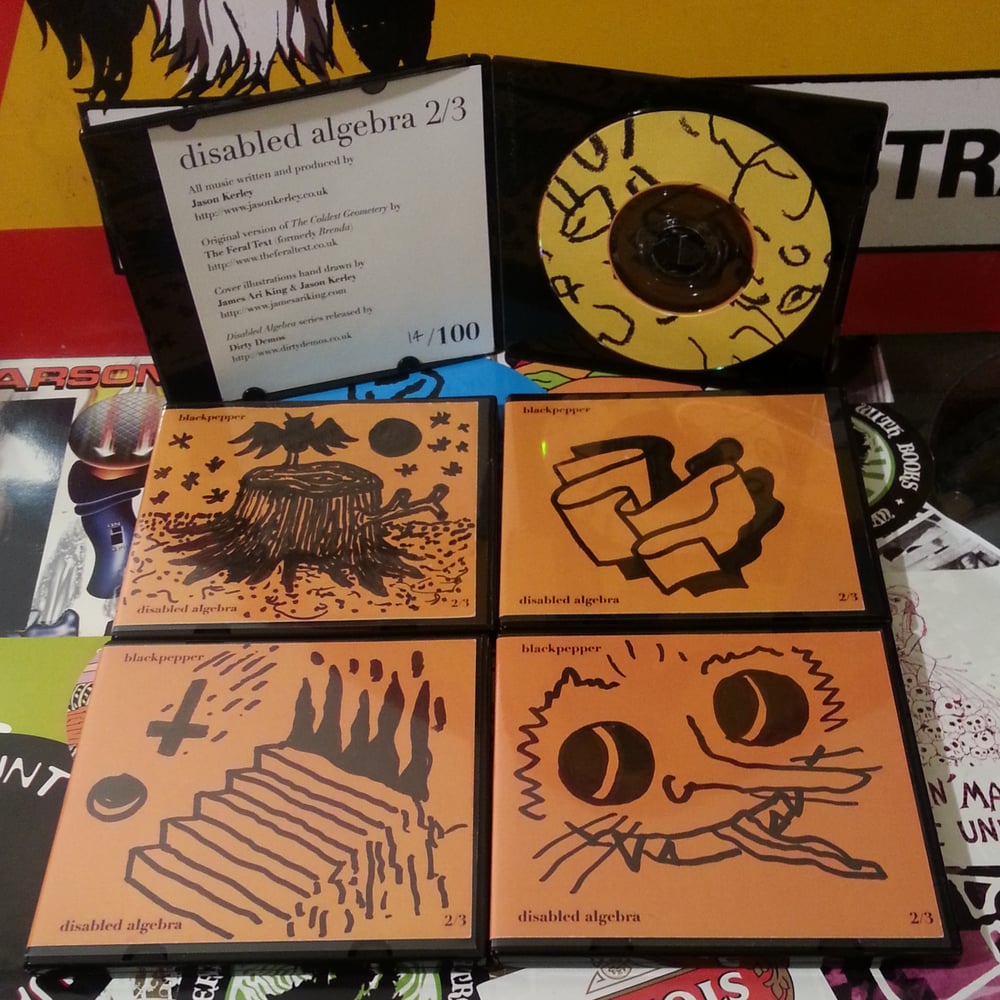 BLACKPEPPER - DISABLED ALGEBRA 2/3 - 3" CDR
£

4.20
---
---
Well, well, well. It's finally here. Dirty Demos is ecstatic to unveil the second in the Disabled Algebra series by London based breakbeat lunch boxer Blackpepper.
Easily the most delayed release on Dirty Demos ever. The first in the series came out in March 2007, and after many years of faffing about, now in August 2013 the second instalment is ready to drop.
While the nerd brigade furiously throw shapes to the twitching jungle and wilding melodies, shady glow stick youths lean against the walls of the rave wondering what dimension this actually is or could possibly even be.

Splintered tunes and computer game squeal slip slide along with rattling, skittish rhythms and high time bass, keeping everything old and new school simultaneously. Toe tapping music for folks with more than two feet. Vibing. Amen.
5 track 3" CDR EP.
Edition of 100 numbered copies, each with individually hand drawn covers by Blackpepper and James Ari King.

A preview track can be heard here:
https://soundcloud.com/b-l-a-c-k-p-e-p-p-e-r/typingtomyself